With 31 floors of gorgeous three- and four-bedroom condominiums with more than 1,900 square feet of living area, each Phoenix West II condo offers spectacular gulf-front views.
The Phoenix West II foundation, outer and dividing walls are built in the Brett/Robinson tradition of poured-in-place steel reinforced concrete. It is, like all of our Phoenix buildings, truly superior by design. In addition, Phoenix West II will be Brett/Robinson's second gulf-front property to offer a lazy river water feature.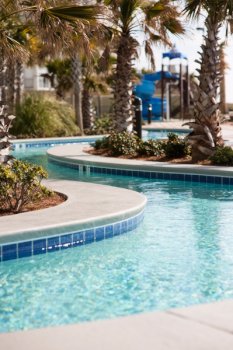 Phoenix West II offers:
Gulf-front Lazy River water
Glassed-in Parking
Dramatic Multi-level Lobbies
Outdoor Pool
Heated Indoor pool
Tennis Courts
Hot tubs and sauna
Multi-level Fitness Center
Wireless Internet Access
Throughout
Large Meeting Rooms
Phoenix Condominiums

Superior by Design
Building foundation consists of over 1,000 concrete pylons driven approximately 70 feet into the sand.


Poured-in-place steel reinforced concrete construction.


Thick,"state of the art" high-impact glass.


Outer Walls are 2 feet thick; Dividing walls and floors are 8 inches thick for superior strength and sound-proofing.